Skeleton keys have a nostalgic beauty to them and most of the big name jewelrs have their own version of skeleton key jewelry. Even world-famous Tiffany & Co.offers a selection of skeleton key pendants (swoon!).
But the inspiration for our particular skeleton key necklace comes from James Avery Jewelry. One glance at the back cover of their beautiful 2016 Christmas catalog and we fell in LOVE with the possibilities and just HAD to make our own.
Difficulty level:
VERY EASY
Choose your SKELETON KEY PENDANT 1
2 Choose your CHARMS
Choose your CHAIN 3
*TIP - make several different attachments and then mix and match as your heart desires!
Other variation ideas:
With or without a key... mix it up!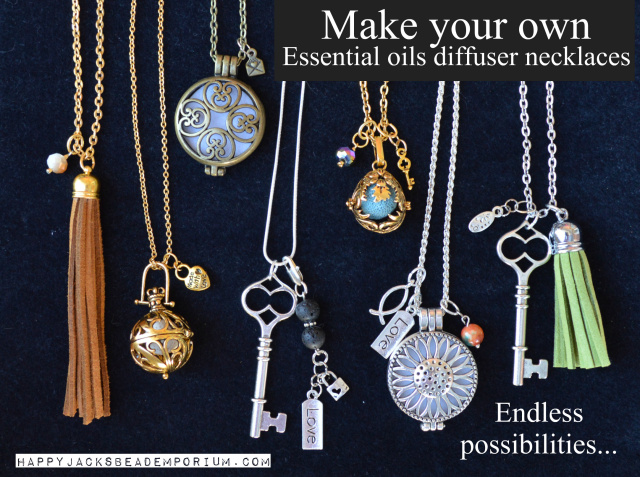 Tassels and essential oil diffusing pendants can be found HERE.
Lava beads can be found HERE.
Bead caps and other findings can be found HERE.
Browse our bead selection HERE to make accent bead charms.
Or check out our pre-made, ready to wear charm dangles HERE.
Happy Jack's Inc * 4905 W 2nd St * PO Box 2646 * Roswell, NM 88201 * USA * Phone: (575) 623.1544
Email: reallacysstiffstuff@gmail.com * Sites: www.happyjacksbeademporium.com * www.lacysstiffstuff.com